The Black Friday is here and we bring you an option to make today a day of solidarity shopping in more than 240 stores, without leaving your home. What do you think about?
This option is Wapsi.org, a proyect we really like and which can also help ONG's and Foundations like us to raise funds for their proyects: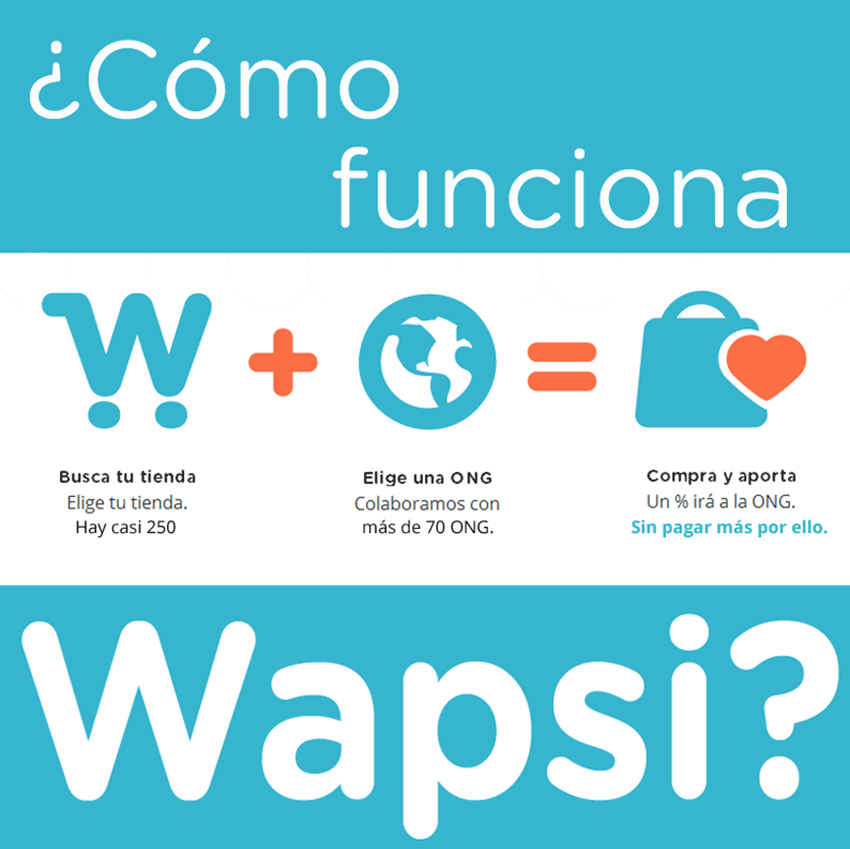 "The mechanism is very simple. You buy at the usual price in your usual store then Wapsi.org receives a percentage of sales and the rest goes to the ONG you choosed".
If you want to take a advange in this Black Friday, buy you want to "help us to help" too, here you can do it. 75% will go to us, and 25% for administration and promotion expenses of Wapsi.org. Enter and meet the proyect!
Happy Black Friday solidarity!