Construction and maintenance of the shelter home and youth residence Joachim Anbagam
Malligaipuram
The Joachim Anbagam orphanage has its goal in receiving and offering basic life conditions for the orphaned  and disadvantaged kids, and promoting their education to procure them a new life option.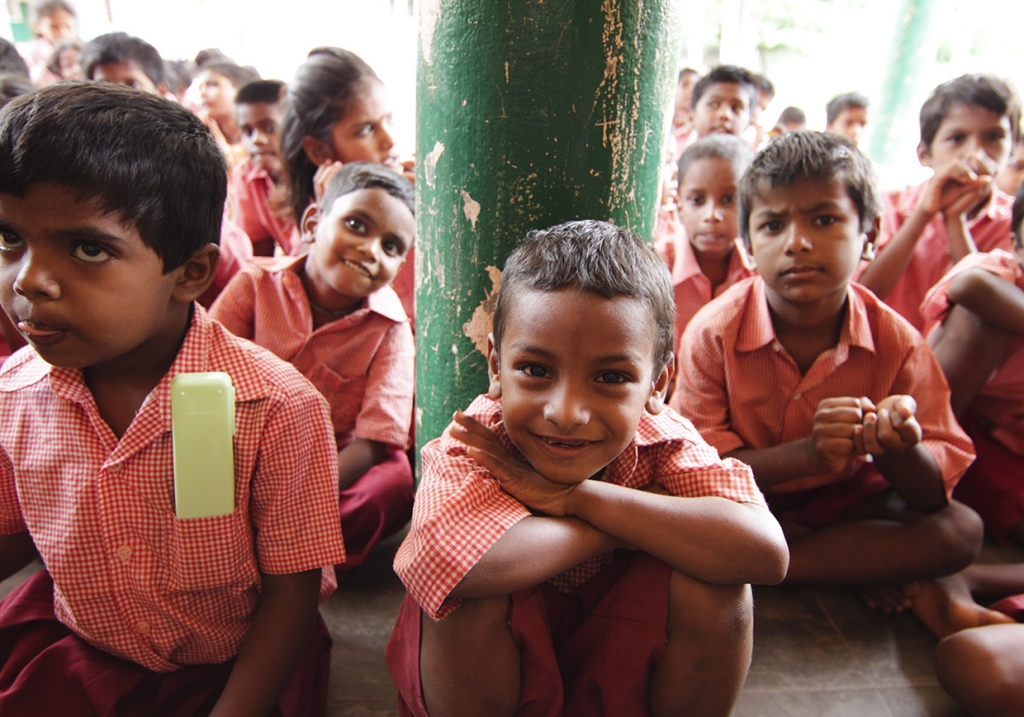 Guarantee minimum life conditions of minors housed in the Joachim Anbagam orphanage.
Stimulate the education of the minors living in Joachim Anbagam orphanage.
The orphanage Joachim Anbagam, it is located Malligaipuram, in the district of Tiruchirappalli, in the state of Tamil Nadu (India).
The orphaned minors and/or without resources housed in the orphanage have covered their basics needs in shelter, nutrition, health and clothes.
The orphan children and/or housed without resources in the orphanage also participate in extracurricular activities.
The kids housed in the orphanage also go to school.
Supporting lessons to the kids of the orphanage have been established.
Directs: Though the orphanage and the residence have a capacity for 150 kids, the lack of resources makes the orphanage to only receive 130 kids.
Indirects: Parents and relatives of this 130 minors, also the community, Approximately 520 people between the parents and the relatives.
The goal of the Joachim Anbagam orphanage is to offer basic life conditions for orphaned kids and the disadvantaged and promote their education to procure them a new life option that does not infringe their human rights. Opened in 2009, the shelter was constructed and equipped by the Foundation to give a home and education to 150 minors.
These minors study the first 6 years of primary school in St. Anna School, because of the agreement with the Government, the ones that finish are then transferred to another education center that belongs to the Congregation of the Sister of St. Anna to continue their education.
Though the residence of  Joachim Anbagam  has a capacity for 150 boys and girls, the lack of resources allows space for only 130 minors. The economic crisis and the reduction of private help has made the Foundation request for more support so this orphanage can continue it work and educating minors that really need it.
The maintenance of this shelter that gives a place to live and attends to the basic needs of these minors, allows them to access an education, keeping them away from child labor and poverty, so that they can have access to a better future.