Vocational Training Center of St. Anne´s
Periyaculam
The objectives are helping them learn a trade that would help them with the social and labor integration and prepare them for independent living.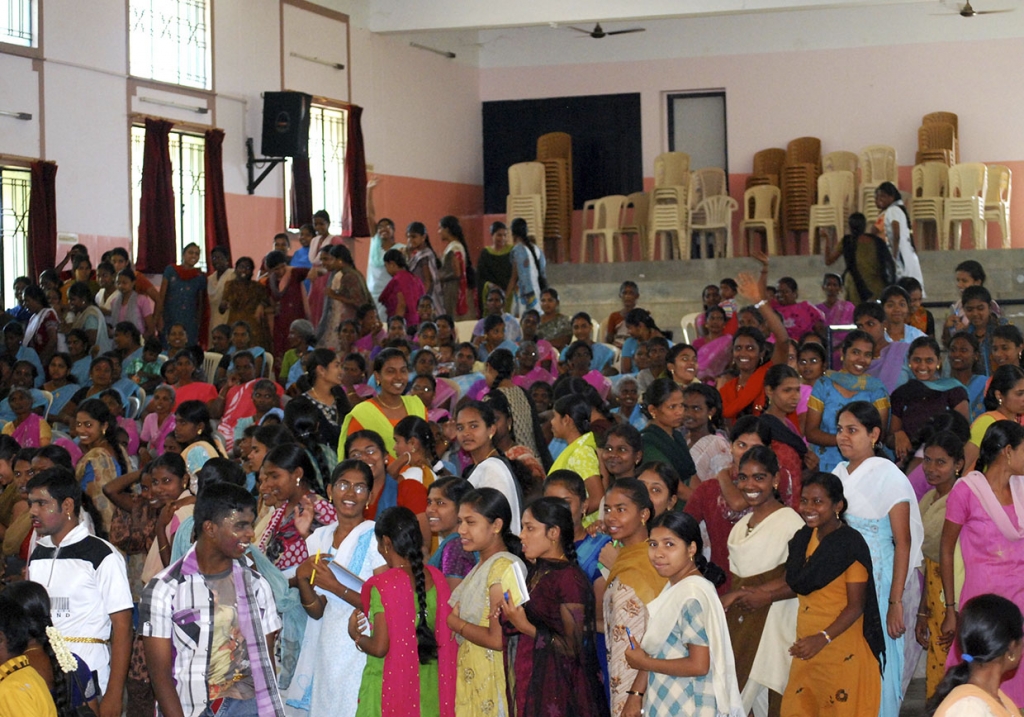 Provide vocational training and jobs for youth and adults with intellectual disabilities.
The vocational training center of Saint Anne is located in city of Periyaculam the Theni district, in the state of Tamil Nadu.
A training room has been constructed.
Over 100 youths and adults with disabilities receive vocational training in diverse trades
Direct: 170 youth and adults with disabilities.
Indirect: Family members of these people- About 680 people- and their community.
Next to the University for Women Jayaraj Annapackiam in Periyakulam the sisters of the Congregation of Saint Anne decided to implement a center for the training of adolescents and adults with mental disabilities. The objective of the center is to help them learn a trade that would aid with social and labor integration and prepare them for independent living.
The center that has been functioning out of a small, old building had too limited space to offer adequate courses. With the goal of providing a training center with the right conditions to meet the needs of these people and with functional diversity, the construction of a new training room was financed, in 2014. This new training room has allowed for 100 adults and young adults with disabilities form their diverse trades.
Among many others, courses provided are; learning the fabrication of candles, greeting card designs, the fabrication of envelops, training in printing techniques and colony formation.