Last Friday, June 23, the Open House at the Pozo del Tio Raimuno took place.
It was a great meeting between neighbors gathered to spread joy among all the attendees.
The students of the IV edition of the Garden Maintenance course carried out by the Esperanza y Alegría Foundation were presented in collaboration with the support of Fundación Montemadrid and Bankia in their call for Social Action 2016. Certificates of completion of the internship were given to the students that had the privilege of working in the historical parks of the Community of Madrid, such as Park of the West and El Retiro thanks to the collaboration agreement with the company Acciona. Moreover, Acciona gave us all a reason to celebrate that day by surprisingly announcing the hiring of three of the kids who finished the internship!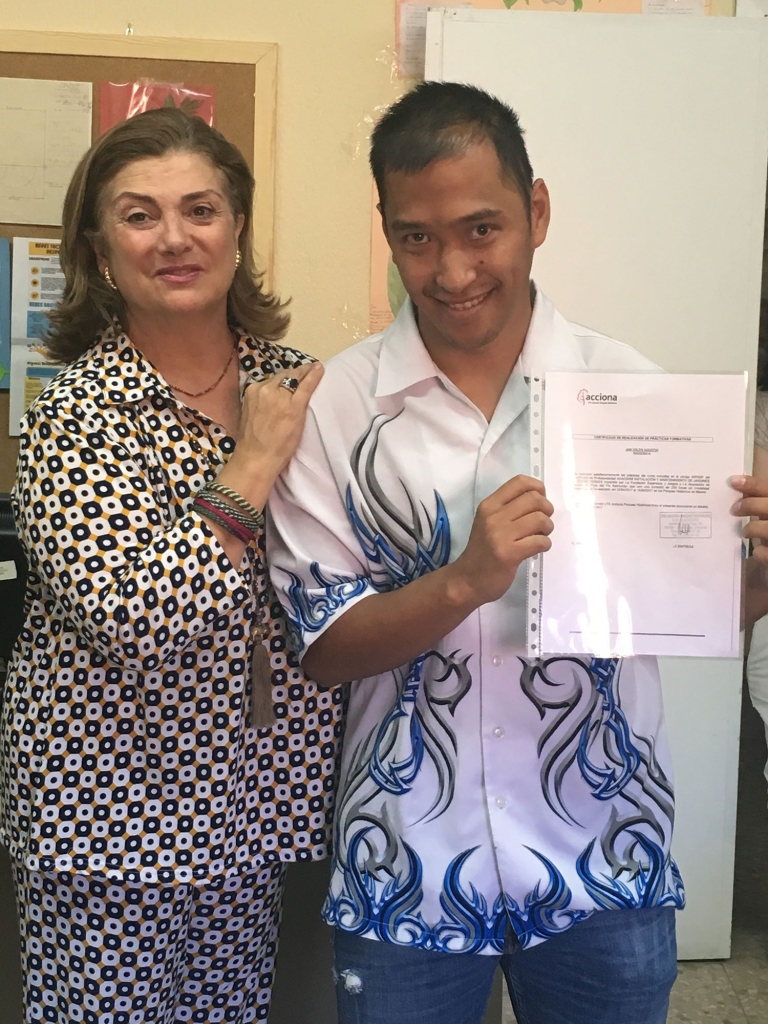 The day ended with the participation in the beautification of the neighborhood by personalities of the different organizations that accompanied us and the neighbors who came to the meeting, among which was Esperanza, the alma mater of the distributing of shopping baskets to the most needy neighbors of the neighborhood, as well as María Moreno, president of the Esperanza y Alegría Foundation, and other members of the Foundation. The plants were delivered to all the neighbors who wanted to participate and were planted in the space that the neighborhood community gave for the occasion.
The whole day was filled with laughter, faces of satisfaction and moments of emotion.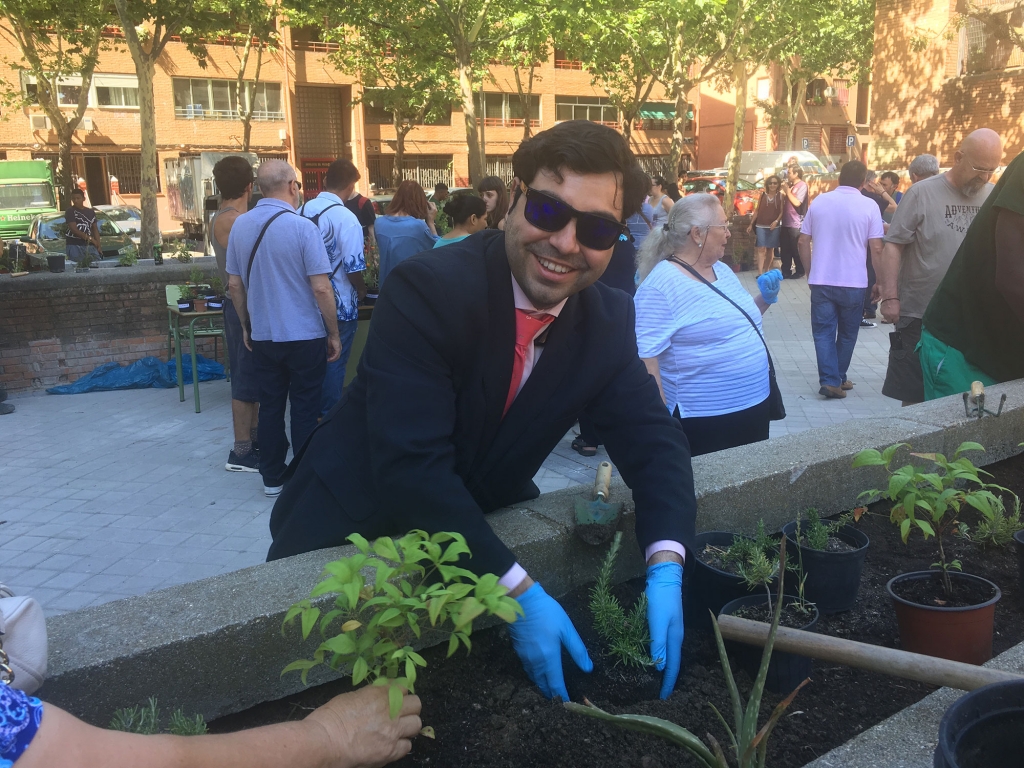 Luis Farnox: Minister of Culture and Environment Municipal Board Puente Vallecas and Villa de Vallecas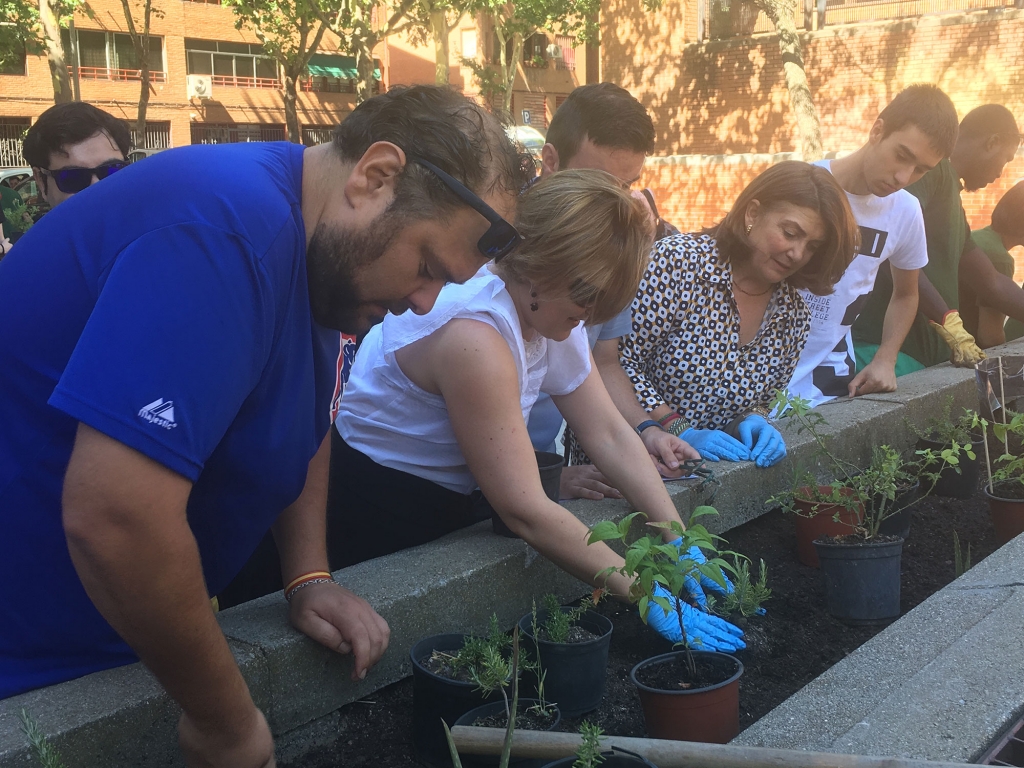 María Moreno, president of the Hope and Joy Foundation; Rosa María Pacheco Andrés,
Director of the office (Bankia) accompanied by student of the III edition of
Garden maintenance course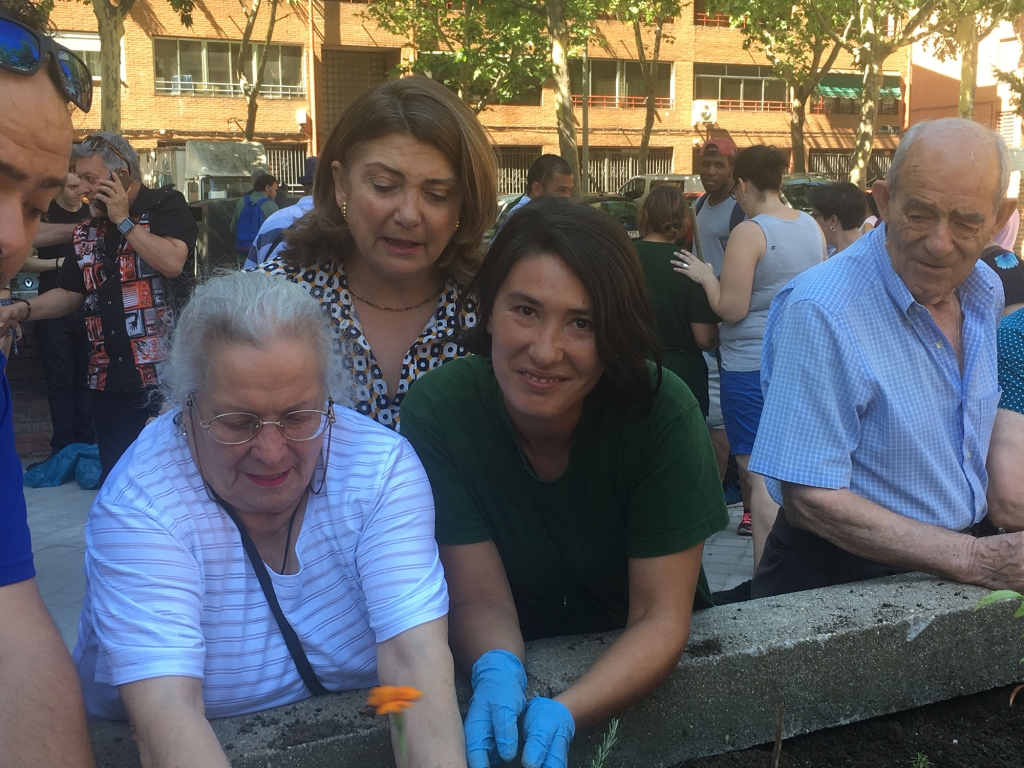 María Moreno, Esperanza, student of the IV course maintenance course of Gardens and neighborhood neighbors,
All collaborating in the beautification of the area