Building capacity  and skills for the integral development of children living in high-risk neighborhoods of Piura
Piura, Peru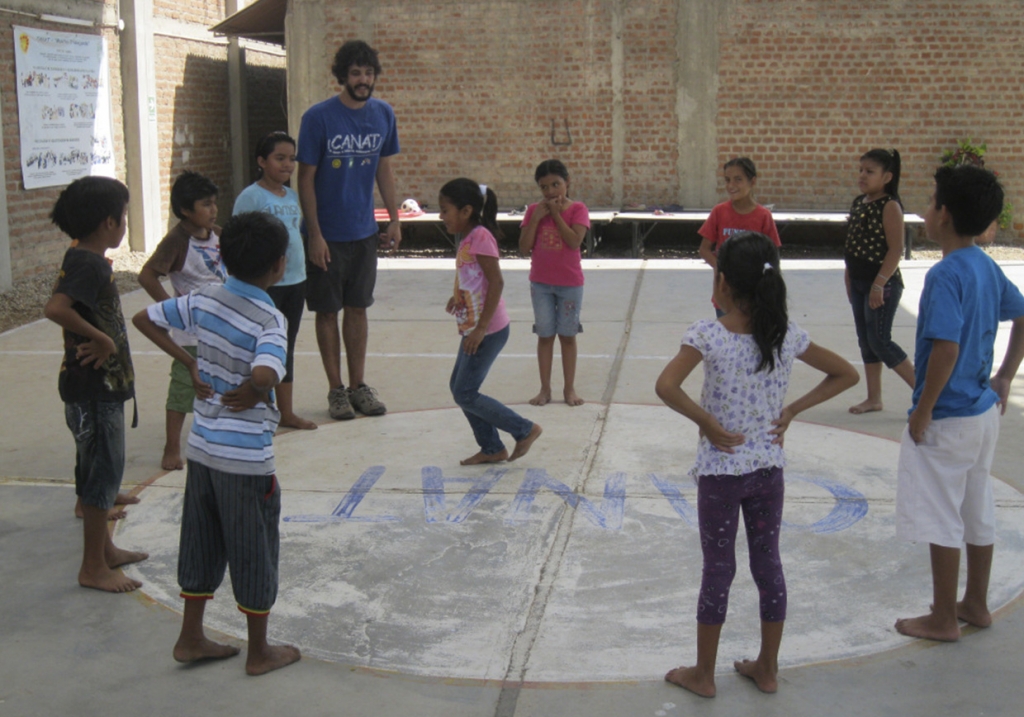 Strengthen capacities and develop the children abilities that live in high risk neighborhoods, by recreational activities that promote to the development of their personality and improve the affective relations in family and the environment.
140 boys and girls participants in the program to strengthen their capacities and play abilities.
140 boys and girls that are involved in the personal training that improve their relationships with their families.
140 boys and girls and their families that identify the program as a space of meeting their families, in their neighborhood and with the state institution.
140 boys and girls that life in high risk neighborhoods in Piura, and their families.
This project strengthens the initiative of young people that offers open spaces in play centers for community outreach in their neighborhoods. Specifically, this experience in two neighborhoods of the city center (east and west) where work training has results in the spaces where children play.
These spaces are specially designed to encourage the child  in values that allow you to grow as a social being, responsible, caring, respectful, tolerant, and so on.
So, it searches:
Learn through PLAY
Educating in COMMUNITY: everything is of everyone, the materials and the space.
Stimulate the SOCIALIZATION process: cooperate, distribute tasks …
Promote LEARNING with others.
Encourage AUTONOMY.
Stimulate HABITS IN ORDER AND RESPECT the rules of operation
Stimulate RESEARCH, CREATIVITY, CURIOSITY and IMAGINATION.
Respect each person INDIVIDUALITY.
Contacts with different ROLES AND MODELS action in the social environment.
An important component to work on this project will be the training and support that will be provided to families, so that they can gradually be assuming the role they deserve in training and development of their children.