SNEHA JYOTI Center for Orphaned and/or Abandoned Children with AIDS
Tirunelveli
The patients receive medical, physical and moral assistance through a group of qualified physicians and staff.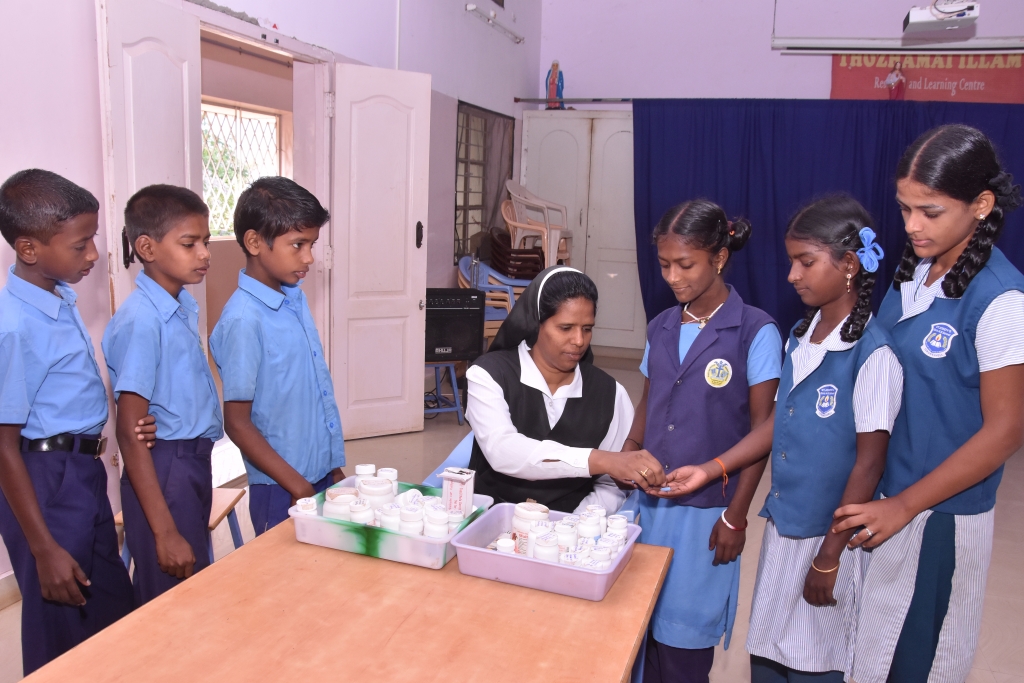 Guarantee the support of the Sneha Jyothi center and promote the self-sufficiency of its beneficiaries.
The center is located in the town of Tirunelveli, which is located in the state of Tamil Nadu in India
The implementation of an actively functioning printing press, which generated income and the creation of a revolving farming fund, will benefit the families of the beneficiaries in the center.
40 orphaned and/or abandoned minors without recourses could live in the center for abandoned and/or orphaned youths with HIV AIDS.
200 adults with HIV/AIDS are ensured proper living conditions.
Directs: 240 people per year
Indirects: 960 relatives of beneficiaries and people of the community surrounding the center.
The existence of the HIV epidemic is highly heterogeneous across the country and is largely concentrated in a few states, including Tamil Nadu. In Tirunelveli, a rural town belonging to that state, the main problem to fight against HIV is the situation of extreme poverty that lives the majority of its population, dedicated mainly to agriculture.
The Sneha Jyothi center was created 8 km from this town to provide care for anyone infected with the virus, where, without any discrimination, the patients receive medical, physical and moral assistance through a group of doctors and Staff.
In parallel and integrated in this center, the Thozhamai Illam home, has hosted infected minors whose parents have died from the virus and have been orphaned, since 2009. Here, apart from the necessary care to coexist with their illness, they receive an education to be able to integrate into schools of the State and provide them with a future.
The center has been maintained thanks to the help of the Government and other entities. However, the reduction of aid and the need to find new funds to maintain its activity led the Brothers of the Sacred Heart of Jesus to seek initiatives in order to achieve the sustainability of the center and its future independence.
The implementation of a printing press – using different local materials for the production of ornaments, greeting cards, notebooks and books, among other objects – and the creation of a rotating livestock fund, will guarantee in a sustainable way the rights of food, health and education of the 40 children of the Thozhamai Illam household and of the 200 adults who benefit from the Sneha Jyothi center allowing them to find a path of social inclusion and to be the authors of their own lives through their training in different skills.