Preventtion And treatment of multidrug-resistant tuberculosis
Turichirapalli
In 2012, together with the Tiruchirapalli Multipurpose Social Service Society, the Foundation decided to implement this program to reduce mortality from tuberculosis and prevent…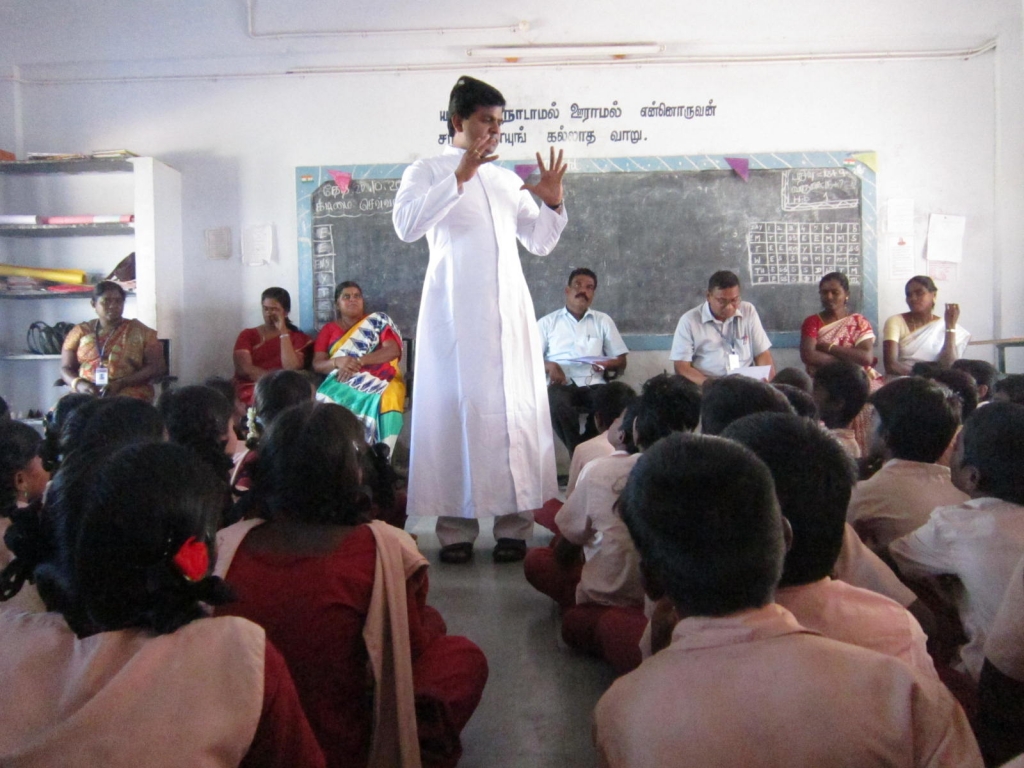 Provide treatment to people with few resources of the city of Tiruchirapalli, India, infected with TB to prevent it from becoming MDR-TB and reduce mortality from this disease, through appropriate treatments and awareness campaigns for the population.
Achieve and maintain the cure rate of at least 75% among new sputum positive cases (PTB).
Detect at least 50% of PTB among people in the study area.
Motivate people to get test and to undertake treatment at least for six months cases.
Improve the immune power of sick to withstand the side effects by providing nutritional support.
Support education of children whose parents are infected by TB so that the dropout rate will reduced and also the child labor.
Tiruchirapalli, Tamil Nadu, India.
Two workshops implemented for the staff.
Awareness workshops given in 5 schools and 7 communities.
115 people that have a benefit of the program.
Directs: More than 10000 people sensitize. 115 people that have a benefit of the program.
Indirects: Relatives of the people inffected, approximately 1000 people.
Communities in general. With directs and indirects it is calculated 40.460 beneficiaries
In 2012, together with the Tiruchirapalli Multipurpose Social Service Society, the Foundation decided to implement this program to reduce mortality from tuberculosis and prevent disease transmission so no longer is considered a major health problem.
Given the success of the project, and the need to further develop activities for avoiding considering epidemic the cases of TB, it decided to promote a second phase, which special attention to the treatment of multidrug-resistant tuberculosis (MDR-TB), a deadly and more expensive form of this disease.
The activities in this new phase with the struggle of TB, include awareness workshops and training for personnel involved, the community in general and schools in particular, as well as counseling programs and patient care including, besides its individualized support and continuous monitoring, aid in treatment costs and an adequate nutritional support to combat their disease.
The program also includes educational support of children whose relatives are seriously inffected by TB so, they have to leave their jobs, force these minors to abandon their studies to contribute to the family economy.